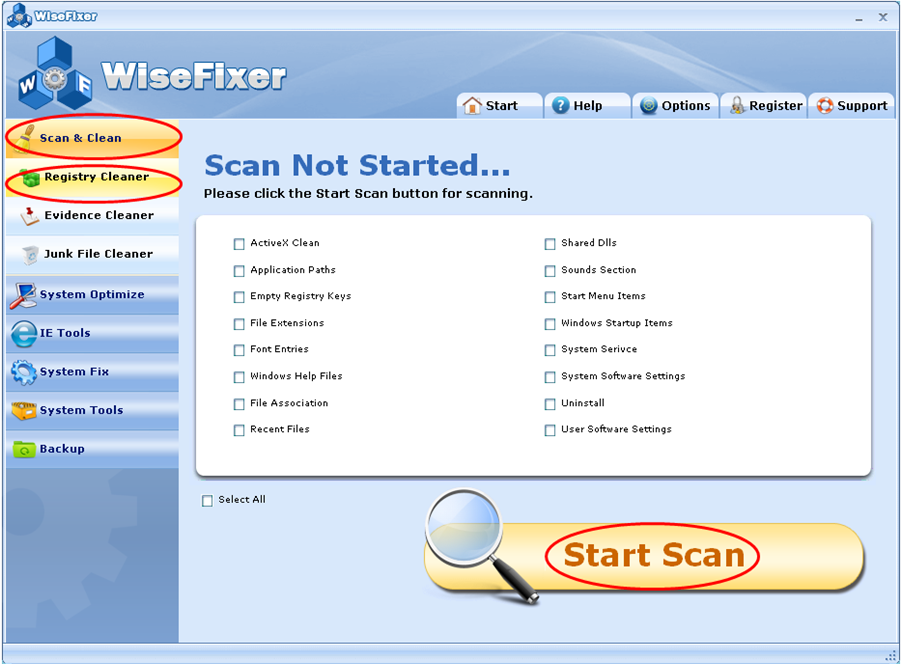 1. To begin with, check the component options you want to scan, and then click the Start Scan button on the right bottom.
2. Wait while the cleaner automatically scans your selected options, or if
you want to pause for some reason, just click the Abort Scan button to cancel
the Scan in progress screen. When the scan completes, the numbers of errors found
will be shown on the left top of the screen highlighted in red.
3. You can review and choose the errors you want clean on the scanning results
summary. Click Repair to continue.
4. It is recommended you take a full backup of your current registry keys when
you run WiseFixer for the first time. When the request for backup confirmation
displays, click OK to continue the process. You are allowed to recover the registry to a
previous state that was stored within Registry Backup utility
See next on Evidence Cleaner for WiseFixer.
---