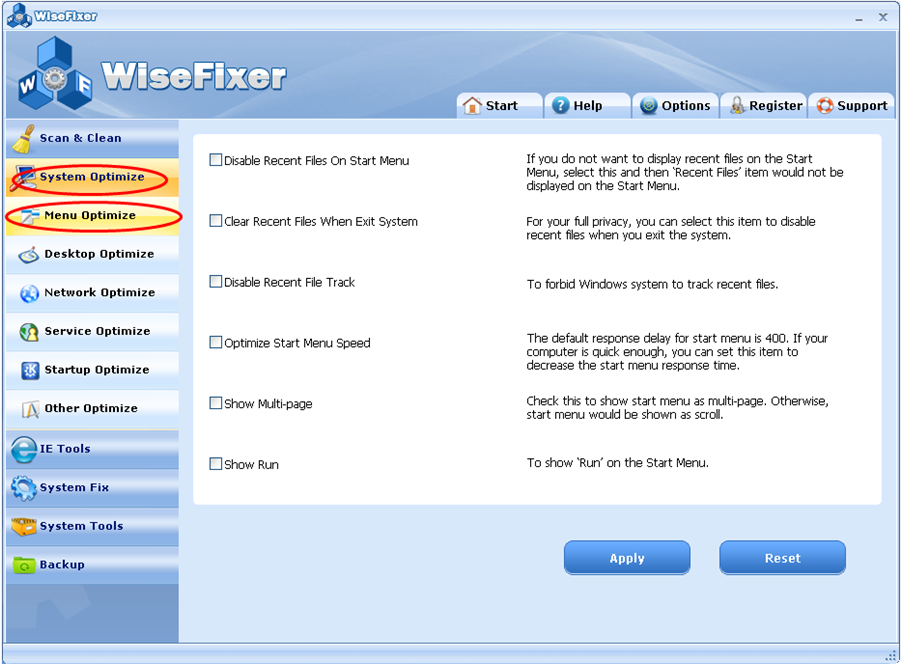 This Utility has several options for the user to choose. You can select the
function that you need to optimize your menu.
The Menu Optimize contains the following abilities:

Disable Recent Files on Start Menu:
If you do not want to display recently accessed files on the Start Menu,
select this optin, then the "Recent Files" item will not be displayed.
Clear Recent Files When Exiting System
Select his item to protect your internet privacy by clearing your
footprint of the most recent accessed files.
Disable Recent File Track
Forbids Windows tracking of recently accessed files.
Optimize Start Menu Speed
Decrease Start Menu response time by lowering Windows normal
default.
Show Multi-page
Start Menu default is scrollable. Check this option to replace the
default with multi-page format.
Show Run
Display 'Run' on the Start Menu.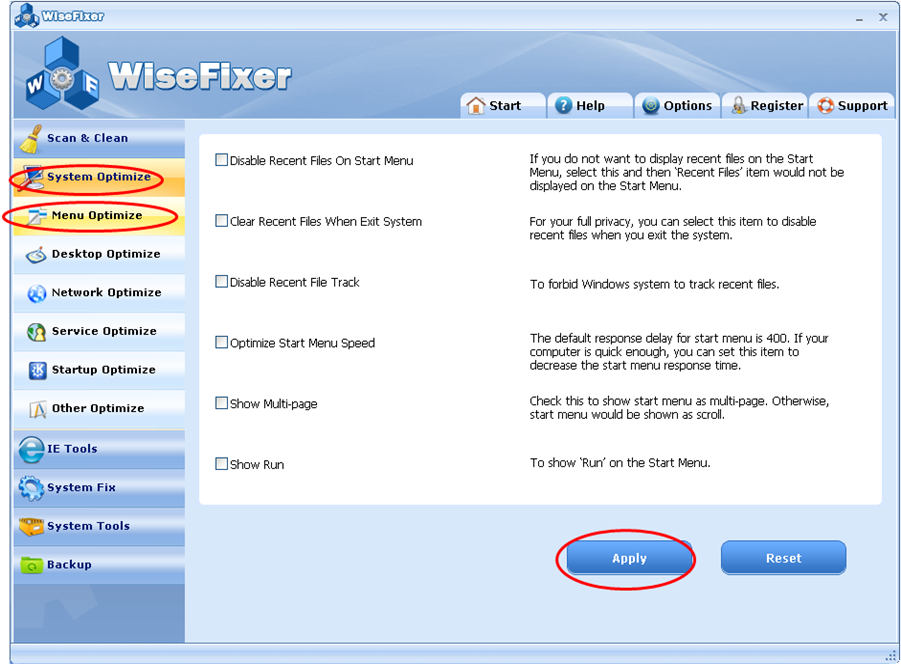 You can choose the specific options, and then click Apply button to continue.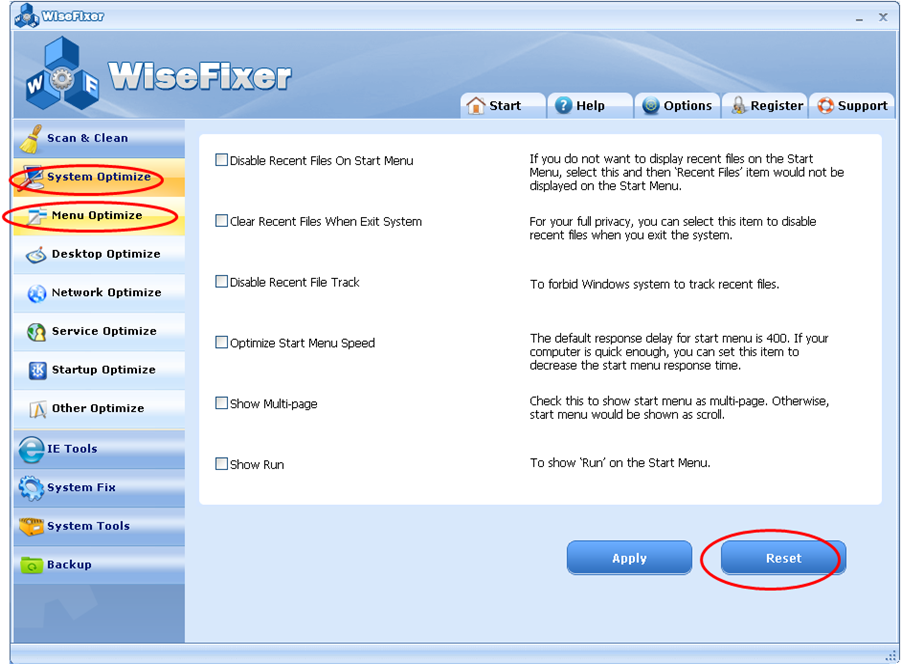 To reset Menu Optimize to the defaults, click the Reset button below.


---