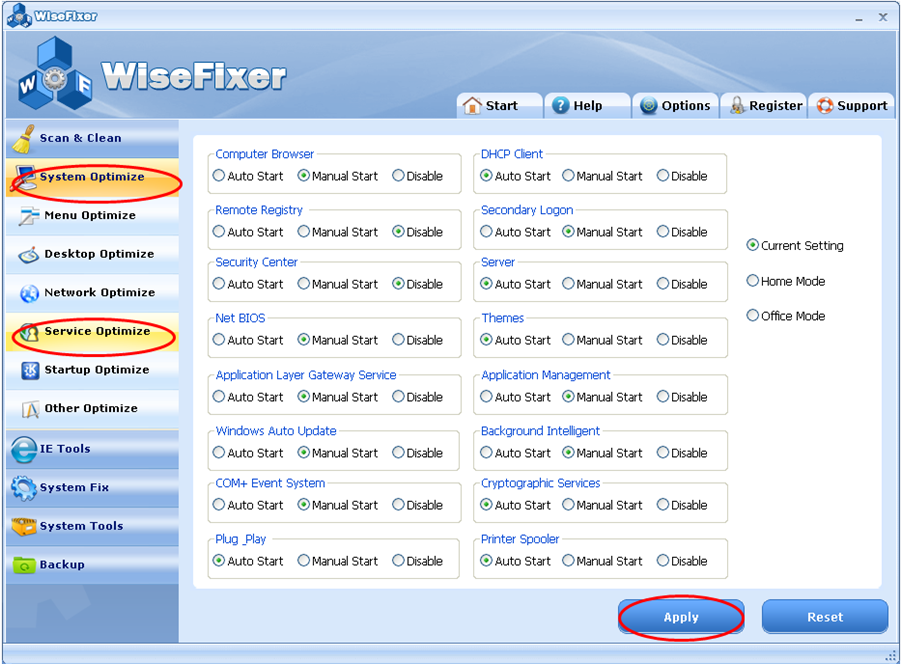 This set of utilities is designed so you can customize your computer's System Service
event startups. The utility permits you to request one of the following options for
auto start, manual start, or disable.
Service Optimize allows you to customize startups on the following tasks:

Computer Browser
Remote Registry
Security Center
Net BIOS
Application Layer Gateway Service
Windows Auto Update
COM+Event System
Plug & Play
DHCP Client
Secondary Logon
Server
Themes
Application Management
Background Intelligent
Cryptographic Services
Printer Spooler
Each option has three sub-choices, 'Auto Start', 'Manual Star' and 'Disable'.
After your make your selections, click Apply Button to start Service Optimize.

To reset Service Optimize, click the Reset button below.
---