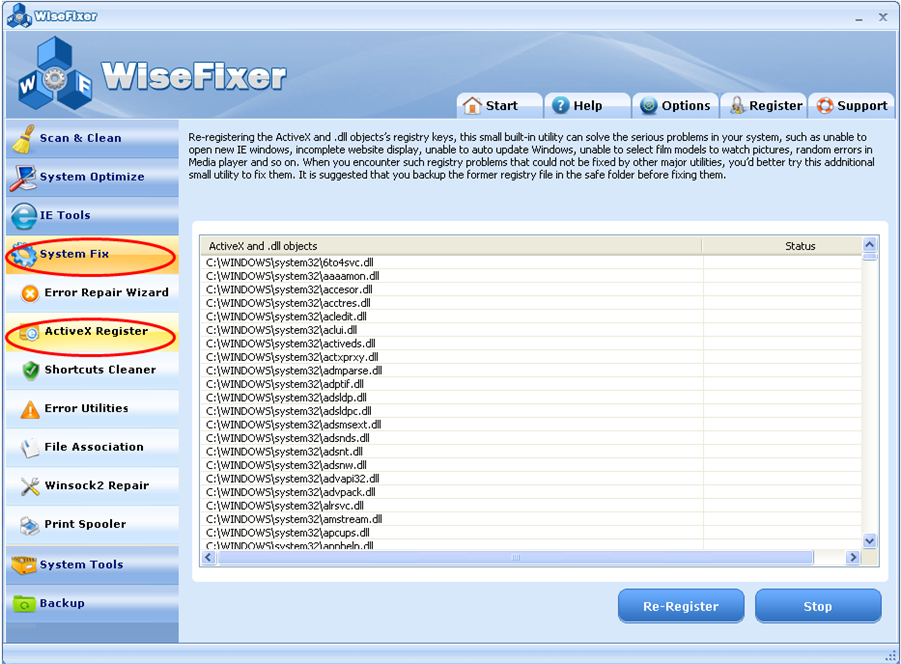 The ActiveX Register utility re-registers ActiveX and .dll objects' registry
keys solving iritating problems on your system. For example, if you are unable to open
new IE windows, a website display is incomplete, auto update Windows doesn't work,
unable to select films type to watch picture, experience random errors with Media player,
and so on. If you encounter these registry problems that could not be fixed by other
major utilities, you'd better try this bonus small utility to fix them.
It is recommended you backup your registry before running this utility.
To Re-register ActiveX:
Click the System Fix button on the left side, and then click the ActiveX Register button.
Click the Re-register button.
You can terminate the re-registering process by clicking the Stop button.
---